Reviewer: Srajan Ebaen
Financial interests: click here
Sources: Retina 5K 27" iMac (4GHz quad-core with Turbo boost, 32GB RAM, 3TB FusionDrive, OSX Yosemite. iTunes 14.4), PureMusic 3.02, Audirvana 3, Qobuz Hifi, Tidal Hifi, COS Engineering D1, Denafrips Terminator, Soundaware D300Ref, AURALiC Vega, Jay's Audio CDT 2 MkII & DAC-2 SE
Preamplifier: Vinnie Rossi L2 Signature with WE 300B/VT52 or Elrog ER300B/50; Nagra Classic, Wyred4Sound STP-SE Stage II, Vinnie Rossi LIO (AVT module)
Power & integrated amplifiers: Pass Labs XA30.8; FirstWatt SIT1 monos, SIT-3, F5, F6, F7; Goldmund/Job 225; Aura Note Premier; Wyred4Sound mINT; Nord Acoustics NC500 monos; LinnenberG Audio Liszt monos; SAG AIO; Bakoon AMP-13R
Loudspeakers: Audio Physic Codex; Cube Audio Nenuphar; Kroma Audio Mimí; Albedo Audio Aptica; EnigmAcoustics Mythology 1; Boenicke Audio W5se; Zu Audio Druid V & VI & Submission; German Physiks HRS-120; Eversound Essence; Fram Midi 150 & 120; Acelec Model One; sound|kaos Vox 3f [on review]; Node Audio Hylixa [on review]; Rethm Aarka [on review]
Cables: Complete loom of Allnic Audio ZL3000 and Zu Event; KingRex uArt, Zu and LightHarmonic LightSpeed double-header USB cables; Tombo Trøn S/PDIF; van den Hul AES/EBU; AudioQuest Diamond glass-fibre Toslink; Black Cat Cable redlevel Lupo; Ocellia OCC Silver
Power delivery: Vibex Granada/Alhambra on all source components, Vibex One 11R on amps/sub
Equipment rack: Artesania Audio Exoteryc double-wide 3-tier with optional glass shelves, Exoteryc Krion and glass amp stands
Sundry accessories: Acoustic System resonators
Room: 4 x 6m with high gabled beam ceiling opening into 4 x 8m kitchen and 5 x 8m living room, hence no wall behind the listening chairs
Review component retail: €36'000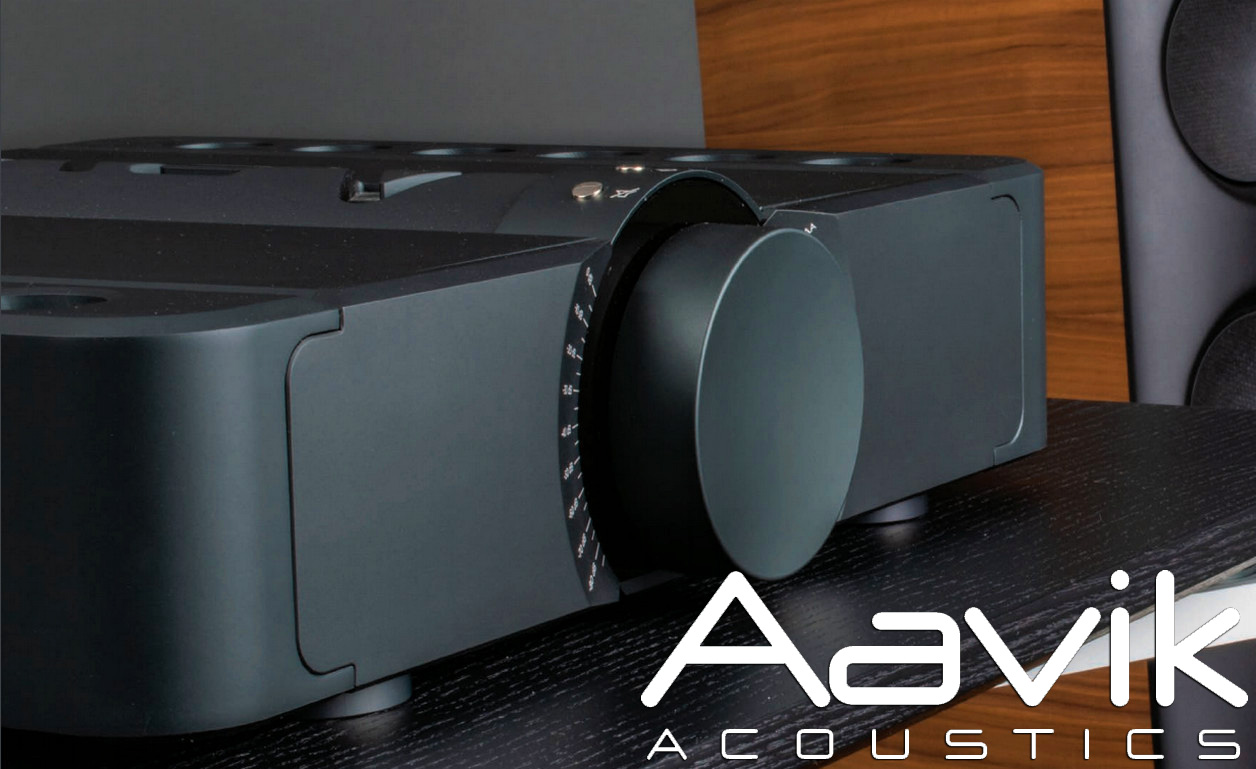 U. What it stands for depends on the movie. If it's Das Boot, U is shorthand for Unterseeboot, German for submarine. And there was a German U-380 submarine of 67m length and 2'800 horse power as built at Kiel's famous Howaldtswerke which I passed by tram to school every day. But if you're watching the hifi channel, U-380 doesn't roam in stealth mode below your radar. It's above the surface as Aavik's newest integrated. It just wasn't named by the iGeneration. They'd have gone with 380i. Lars Kristensen and Michael Børresen instead aimed at the unified and, I would add, universal amplifier. Ergo, U-380 the unity amplifier.
Before it's all men on deck, another abbreviation gets spelled out. Aavik is a contraction for bay of eels, leaving the pigs in Cuba. The Limfjord is where Denmark has its castle of eels – Aalborg. That's where the company headquarters. My visit has more details. Here the trinity of Ansuz, Aavik and Børresen design and build everything a hifi needs except currently for turntables, streamers and CD transports. But electronics, speakers, cables, equipment racks, power delivery and resonance control are all accounted for. Vertical integration writ large.
Aavik's first product unveiled at CES 2015. It was the compact U-300 with DAC, phono and 300 watts of switching power by Pascal [right and below].
Priced at a cool €25.5K, it continued class D's ascendancy into the ultra high-end which firms like Bel Canto, Jeff Rowland, Theta, Tact and Mola Mola had started. Dominated by an enormous multi-purpose controller—men do love their knobs—it also came with elegant vertical-bore heat sinks like BFA and Dan d'Agostino. Under the covers, copper rails said nej tak to the hysteresis effects of paramagnetic aluminium.
Whilst Aavik subsequently fleshed out their line with separates, added a highly efficient proprietary class A bipolar output stage not with sliding bias then an entire lower-priced 150 range, the U-300 put them on the map. When time came to elevate their portfolio to the next level, it was predestined. This model would be first to get the latest makeover. Already in the pipeline were the C-380 preamp with phono and PCM/DSD DAC [€37'500, €43'500 with dual phono stages], P-380 150wpc stereo amp [€49'500] and M-380 300-watt class A mono amps [€49'500/ea.].
Hello U-380. It premiered at RMAF 2019 for the USA, at Stuttgart's Süddeutsche Hifi Tage for Europe. These launches coincided with the first showing of Børresen's Z-01 monitor. That's the 150 equivalent in their speaker catalogue or—if we trace back to Raidho where Michael Børresen started to design transducers—the first chapter in their own lower-priced Scansonic range now that Dantax Radio own both the Raidho and Scansonic brands.
Guts & glories of the U-300.
As the next photo from the Denver exhibit demonstrates, the U-380 drove a pair of Børresen 01 monitors in a large 1'682ft² room. Nothing else was required. The U-380 includes a built-in phono stage and either parallel PCM and DSD converters or a PCM DAC plus a second phono stage. There's also a pre-out to drive a subwoofer, headfi amp or to bi-amp loudspeakers. That resumé does make for a rather universal amplifier. Just add source, speakers and minimal cabling.
Whilst the U-380 does look exactly like a U-300 whose chassis it inherits, a complete redesign inside means that the older unit cannot upgrade into the new one.
Would you like to download the current image?